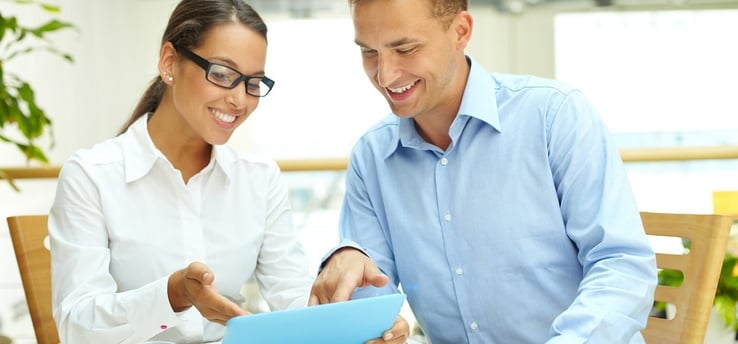 Have you ever considered working with a staffing agency before? Have you ever worked with a staffing agency but had a negative experience?
Here at Messina Staffing, we understand that successful placement is a two-way street, and strive to prioritize the needs of our employees above all else. In order to show you what it's really like to work with our organization, here's a glimpse into one of our employee success stories featuring Greg H. - a seasoned Manufacturing professional who was open to working with Messina's BECO division to find a better situation for himself.
What is your current employment status?
Currently, I'm working as the Quality Assurance Manager at a leading manufacturer of power burners - a position presented to me by Messina Group's BECO division.
Did the position you secured align with your career goals?
Yes. I was looking for a challenging job that offered more money with fewer hours, and Messina Group found a position for me that met all of those requirements.
How did you first start working with Messina Group?
I began working with Messina about a year ago, after one of their recruiters came across my resume on CareerBuilder. At the time, I wasn't actively looking for new employment, but was interested in keeping my options open because I wasn't totally happy with my previous employment situation. Although the first few jobs that their recruiters presented me with weren't a good fit because of their location, Messina constantly stayed in touch to check in on my employment status, as well as to discuss any new openings that they had available. Everyone I worked with talked to me like I was a real person and not just a product, which allowed us to develop and really great relationship. Their recruiters had a genuine interest in who I was and where I wanted to go.
What did you like most about working with the Recruiters at Messina Group?
Just the fact that they were honest and open about every aspect of every job I was presented with. With the other agencies I've worked with, I oftentimes found myself in an interview, scratching my head thinking why in the world would I take this job. But I never had that feeling with the positions I found through Messina. Before I went in to interview for the job I currently have, I couldn't have been more prepared – mainly because the recruiter I was working with knew everything there was to know about this company and the opportunity. She knew the good, the bad and the ugly regarding this position, and was happy to talk with me for over an hour before my interview to make sure I was comfortable and prepared.
How has your experience with Messina Group differed from other agencies you've worked with?
In my previous experience, it's been really difficult to get to know the recruiters I'm working with. You never know what they're thinking or where they stand, and their primary interest seems to focus on filling a position so they can make money – meaning you'll never hear from them again if you're not a fit for their opportunity. But with the recruiters at Messina, they were interested in more than just my skillset, and wanted to place me in a role where I would be happy.
Another thing I want to mention is how technically knowledgeable and experienced their recruiters are, specifically in their BECO division. I work in in Quality, and almost every time I get calls from other agencies, they have no clue what Quality Assurance even is. They have asked me questions about their position just so they have things to write down and relay to their clients to make themselves look good, which made it hard to fully understand the opportunity they were calling about. But with the recruiters at Messina Group, that never happened. They understood all aspects of the job descriptions, and anytime I started talking in technical terms, they understood exactly what I meant.
Are you ready to take the next step in your career?