Recruiters look for the best fit for every position they manage, which typically means screening multiple candidates who seem to be a strong match based solely on their resumes. After a discussion occurs, we are able to better evaluate the candidate's skills and how they relate to the role. Candidates who are a good fit are passed along to the client – and just like the candidates – we wait for feedback. Below are a few things to keep in mind when working with a recruiter: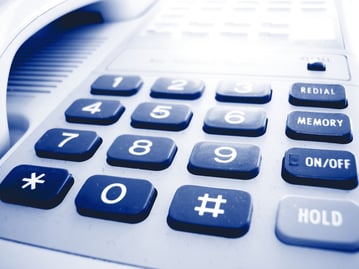 Presentation is Everything
How you answer the phone and the level of professionalism in your voicemail recording are little things that helps us form an opinion about you. When someone answers their phone with, "What?", they quickly get eliminated from the screening process.
We view your LinkedIn profile. It is important to keep it up to date, especially with your skill set. And, it's best to focus your profile and be as specific as possible. For example, if you are in the insurance industry, spell out the lines you work with – commercial vs. personal – rather than just noting "insurance."
Sharing the Company Name
Recruiters are not always at liberty to share the client's name. When clients ask for anonymity it is typically because they do not want unsolicited resumes flooding their inbox, or they are replacing someone who is currently in the positon. You will always know the company's name prior to the interview.
After We Talk
Candidates are presented to clients in batches with brief bios based on our conversation. So if you are one of the first candidates called, we continue to work on getting a few more "options" to share with the client. This can take a day or two. Once the client has the batch, we wait for feedback. We then setup a phone screen or in-person interview between you and the client if they are interested in your qualifications.
We Thrive on Feedback
Even if a job does not interest you, allow the recruiter to send you the description anyway. You may be surprised by the level of opportunity within the role. If you remain uninterested, just say so. We will keep you in mind for future positions. The goal of a recruiter is to ensure both the employee and employer feel that the positon is a good long term fit.
Negotiations
When it comes to the offer, it is in the staffing firm's best interest to make sure that you receive a fair offer that makes you happy. The reason is two-fold. First, we work to maintain long-term relationships with clients and if we present great candidates who remain at the company for a number of years, it is a good investment for both of us. Second, staffing firms are paid a percentage of your first year salary. The percent ranges from 20 to 25% for direct hire placement.
Above all, when working with a recruiter, be patient. There are a lot of moving parts in the process – especially coordinating and managing multiple schedules. We appreciate the candidates who understand that the interview process takes time. We want it to work out as much as you do!
Job Fair Etiquette from a Recruiter
The Alumni Connection: Expanding Your Network