It's no secret that finding a new job can be challenging. The most important thing to remember is this: you can't apply to a position that you don't know is available.
In today's job market, finding credible and interesting jobs to apply for can be overwhelming due to the sheer mass of information available on the internet. So how do you find a new job to apply for? Where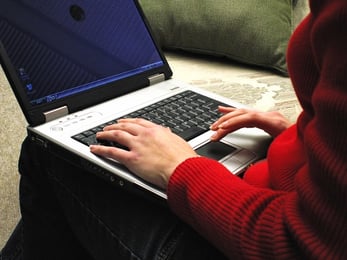 should you look?
Here are the 4 best places to look for new job postings:
LinkedIn – LinkedIn is one of the most informative and current ways to find new positions in today's job market. It's an extremely credible source that is used by most organizations in all industries and allows jobseekers to view company profiles and their open positions. LinkedIn is especially useful if you're looking for permanent employment. You can learn about the company itself, see what positions are available and even connect with people who currently work at the company. LinkedIn's website also makes it extremely easy to apply for jobs (if the company has that set up), simplifying the application process to a click of a button.
Job Boards

– Job Boards are websites like CareerBuilder, Monster, Indeed or Dice. They are great sources for open positions primarily because they have postings in almost every field all across the United States. Job boards are also advantageous because you can upload your resume to these sites while you're looking, giving companies the opportunity to reach out to you directly if they think you might be a fit for one of their open positions. Whenever possible, use your college job board. They are great places to look at open positions specifically targeted for recent graduates.
Staffing Agencies

– Staffing agencies are a terrific resource to find open positions, especially if you're comfortable doing contract or contract-to-hire work. Staffing agencies are constantly working with companies to fill their hiring needs and have access to positions that might not be published elsewhere. Staffing agencies are usually industry specific, so try to match up with one that specializes in your desired field and begin to build relationships with the recruiters for your industry. Staffing agencies want to find jobs for their candidates so enlisting them as a partner in your job search can be a huge asset.
Your Professional Network

– Your friends, family, former coworkers and new acquaintances are all part of your professional network and can help you find your next job. Ask the people in your network about their jobs, let them know that you're looking and make sure to follow up with them if they mention that their company is hiring. Being able to make a connection within an organization you're looking to apply to gives you a leg up from the rest of the competition and can play an instrumental part in landing you the job. The most important thing to remember is – don't be afraid to use your network. People want to help, but they can't if you don't ask.
Finding a job is tedious and stressful, especially if you don't know where to look. Utilizing these sources will help you navigate your job search so you can sort through the mass of opportunities and find the positions that are of interest to you.