Knowing when to change jobs is vital to your personal and professional growth. Opportunities to try something new are all around us – even at our current employer. Such is the case for me. I started at Messina Group as a recruiter and am currently transitioning into a business development role.
As much as I enjoy helping people find a new job, the sales side of the staffing industry appeals to me in a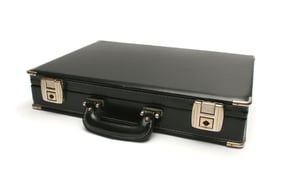 different way. Recruiting communication often ends after a candidate is placed in their new position, but sales require long-term relationship building. This creates the same opportunity to connect with people but in a new capacity that can be ongoing.
Below are some tips for moving into a new role at your current employer:
Self-inventory
Whenever you think about changing jobs, it is important to figure out what you want to do in your next role, how your current skill-set aligns with the position and any deficits you may need to overcome.
Awareness
Make your supervisor and human resources aware of your interest in new responsibilities. Ask them for their honest opinion of your ability to be successful if you have already identified a position.
If they do not think you are a fit, ask why. Then do an honest critique. If you agree with their feedback, reconsider. If not, find a way to defeat objections with added training and education.
Trial run
Job shadow someone in a role that interests you. Ask them what they enjoy about their positon and about the things that are not as appealing. Network with others outside of your company who are in the same position to get their feedback.
Go for it
When a position opens at your company, talk to your supervisor and submit your resume. Don't be afraid to remind people that you are interested in new roles to see if they know of any positions that are about to become available in other departments.
Be a resource
Once you move into another department, be a resource for people taking over your former responsibilities. It shows that you are still at team player, while allowing you to stay in touch with coworkers.