Why am I a recruiter? It sounds cliché, but I really enjoy helping people.
Recruiting is an emotional job. The first person who I placed in a new job cried, which made me cry. It is an unbelievable experience to help someone land a new position. And the journey to get to that point is different with every candidate. Some of my candidates get new jobs within days and for others it can take weeks or months.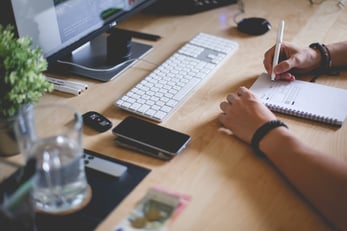 Finding people with the right skills, personality and education for a specific job is a key part of my daily activity. I reach out to candidates who look like a good fit based on their resume.
After a candidate is successful in a phone interview with me, I share their resume and my notes with an internal manager who reviews their background. The manager may arrange an in-person interview or second phone screen before sending their resume to the client.
When a client wants to schedule an interview with one of my candidates, it's thrilling to call them to setup the meeting. We are then in constant communication until the client makes a decision, so I really get to know people.
I truly believe that your job makes a difference in all aspects of your life. You have to really enjoy what you do every day. I love what I do and look forward to helping more people find their dream job.