Whether you're in human resources or sales, the IT industry is growing and will most likely become an increasing part of your everyday work environment. And it's probably safe to say that if you're not an IT professional, understanding an IT job description or reading a technical resume can become impossible when you encounter those seemingly foreign phrases.
To help you navigate through the potentially confusing world of Information Technology, here is a list of some common IT terms and definitions explaining how businesses can make use of them. These terms can often be an obstacle when understanding the IT industry, but hopefully this list can help you begin to break through the barrier.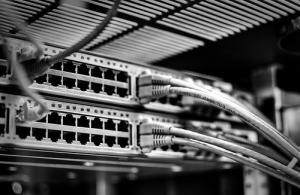 Database: a digital collection of data that is stored by a certain technique, similar to a file cabinet
Database Management System: how you store and access the data that has been collected in the database

Databases like Oracle and SQL Server can also be Database Management Systems

Data Analyst: someone who is analyzing, modeling, cleaning or processing all of the data that is collected and stored within a database
Big Data Scientist: someone who is able to develop the algorithms needed to make sense out of big data, which refers to data that is too difficult to process using the common techniques
Data Custodians: someone who is responsible for maintaining the technical environment that is needed for the data to be stored
Business Intelligence: the theories, methodologies and processes used to make data understandable and usable for a business to identify new opportunities
Customer relationship management (CRM): a system that allows a company to actually manage their interactions with customers by connecting the sales and business processes. An example of a CRM is:
Here are some common terms you may come across on an IT professional's resume or in an IT job description.
Extract, Transform and Load (ETL): a process used to extract data from various sources, transform it to fit operational needs, and load it into the database. Some examples of tools that are used to conduct this process are:

Informatica
Microsoft SQL Server Integration Services (SSIS)

Scripting Languages: scripts are similar to commands, and scripting language is a program that allows you to write scripts, which can change what a user sees on a webpage. A few types of scripting languages are:
Hypertext Markup Language (HTML): the language that is used to create a web page
Cascading Style Sheets (CSS): a language used mostly for the style and formatting of a particular web page, which can also be used along with HTML
Structured Query Language (SQL): a programming language used for retrieving or requesting data from a database
If you're an IT professional, employer or just interested in the IT industry, please visit our website to see what Messina Group can do for your IT needs.