Generally, employers recognize the value of military service and the life skills a veteran brings to the work environment. Veterans make exceptional employees because of their military experience and extensive training.
Soldiers are trained to be leaders, team players, to be responsible, organized, and goal-oriented.
They understand the importance of integrity and respect.
They offer mission-critical skills and a can-do spirit.
They bring organizational and technical skills, cross-cultural experience, and dependability.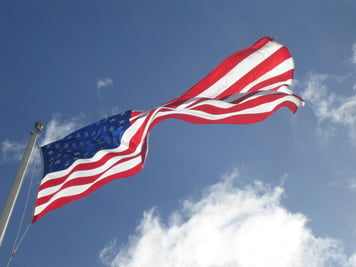 Overall, hiring a veteran enhances a work environment, but when an employer hires a veteran who has had serious instability in their lives, the employer is making a conscious decision to commit to one of our nation's heroes; to provide a level of support to help the veteran continue living the American dream that he or she selflessly helped protect.
The Veterans we serve at Volunteers of America of Illinois are veterans who have experienced homelessness, are at risk of homelessness or in serious instability. We help stabilize them with housing in an effort to help them create positive and lasting change in their lives. When housing is stabilized and the veteran is ready for the prospect of becoming employed, our True North Project provides individualized services they need towards financial stability- including coaching, resume building, professional development and assistance in job placement. We also have several veterans on our staff who inform the work that we do to better serve other veterans.
Veterans may have faced unique challenges adjusting back to civilian life. They may have come home to a fragile or non-existent support system or faced other personal challenges in coping with day-to-day life back at home. Or a veteran may have had a seamless transition back, received incredible support from their networks, but no matter where or how long they served or the circumstances they faced when they returned home, veterans are consistent in bringing the same skill sets and talents to the workplace that is instilled in them from their own military experience.
The commitment from potential employers underscores the gratitude we as a nation have for the many brave men and women who sacrificed so much and in turn, providing employment to a veteran is a small token of appreciation that their service to our country was not in vain.
Volunteers of America is a national nonprofit organization providing local human service programs and the opportunity for individual and community involvement. Each year VOA of IL helps over 600 Veterans find real solutions to life's challenges and create stability in a previously chaotic life.