If a company needs industry specific executive staff, highly-specialized skill sets or is located outside of a metropolitan area, making offers inclusive of relocation packages may be customary. However, for employers unaccustomed to needing the draw of a relocation package, there can be some uncertainty as to whether or not relocating a candidate is the best solution.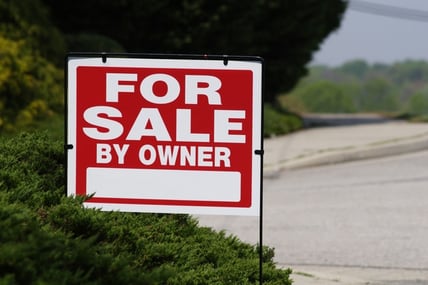 When to Offer a Relocation Package
Relocation packages are usually offered when local candidates aren't available or can't be found, and all other search avenues have been exhausted. Relocation can be a great option for certain companies, but it also can be a costly burden for companies with more limited financial resources. It's crucial that the package be discussed internally to make sure it's an obtainable solution before widening the candidate pool. The farther away a candidate is from a company's location, the more expensive the package can be - but sometimes it's a necessary step for critical and immediate hiring needs.

What's Included in a Relocation Package
Standard relocation packages generally include:

Moving expenses – This involves the cost of movers to pack and unpack your belongings, shipping to transfer your household goods and travel expenses for you and your family to get to your new location.
Temporary housing – Depending on how quickly relocation is needed, companies will provide temporary housing for an employee and their family for a specified period of time (usually around 30 days).
Premium packages can also include:
Home finding trips – A company will introduce the employee to a local real estate professional and pay for transportation and overnight stay for the employee and spouse to find a suitable home. The trip usually takes place over the weekend.
Costs associated with buying/selling a home – Since the employee may not have anticipated a move when job searching, they most likely were not planning to purchase a new home and sell an existing one. Companies will sometimes help with closing costs and some real estate fees associated with the process.
Covering fees for breaking a lease – If the employee is a renter, and must incur a fee associated with cancelling a lease, many companies will cover the cost.
Incidentals – The following are not as common, but are included options in some packages: job search assistance for a spouse, utility connectivity fees, low interest loans or third-party home buyouts.
Both the company and potential employee need to have an understanding of what will be covered in the provided package and all aspects should be finalized during the salary negotiation stage so there isn't any miscommunication.
Knowing when to offer a package – and the goodwill that accompanies it – varies depending on the position and employee who will be filling the role. Upper-level management and employees with specialized skills usually enjoy more generous benefits, while mid-tier employees receive fewer or more targeted benefits that are specific to their individual situations. For instance, multiple home finding trips might be provided for C-level hires, whereas lower level employees might be offered moving bonuses because they are paid in a lump sum and the employee can spend it on the expenses that they deem most important.
Whatever the reason for moving an employee, it is important to have complete confidence that the individual will be a good overall fit for the role and its responsibilities, as well as company culture. Relocation packages are not to be taken lightly as the expense is brokered over the longevity of the employee, so taking the time to ensure that it's the best option for the organization as well as the potential hire is crucial.