A majority of CEOs believe that human resources is making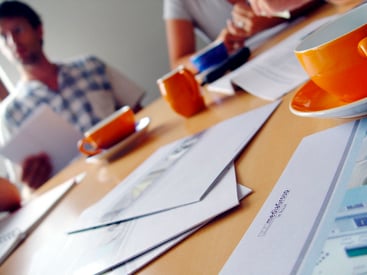 exceptional contributions in strategic areas, including talent management, succession planning, recruitment and retention. In order to make the next step, CEO's are looking for HR leaders to couple their skills with a much deeper understanding of the business - and be ready to react to sudden change.
Keys to Agile HR Strategic Planning
The one constant in business is change. As your company evolves, you may launch a new product line, acquire a company, experience a shift in your market and see a change in your labor pool. The question human resources needs to answer is…
Do you have the organization design and people to get the job done? If not, what's your plan?

70% of Business leaders whose HR department develops a strategic plan are dissatisfied with current HR strategic planning initiatives. (Source: 10 Eye Opening Stats about HR by Peoplefluent)
Going through a formal HR strategic planning process and incorporating agile strategies is good for business and for human resources. Traditional human resources changes from controls and standards to driving agility and programs that create adaptability, innovation, collaboration, and speed.
Four Effective Agile Human Resource Strategies:
Training company leaders to act as hands-on coaches rather than "managers"
Organizational design which creates many small, high-performance teams who set annual goals and targets
Delivering solutions such as portals, collaboration, intranets and content management that promote employee engagement rather than employee management
Improving communication in key areas that include mission, objectives, company performance, and sharing employee accomplishments
It's not a question of IF, rather WHEN, change will occur. Having a process in place allows the company to transition smoothly and stay one step ahead of change.