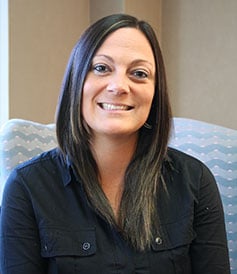 With tax season in full swing, Tracy Vistine, Director of Recruiting at Messina Group and Accounting & Finance staffing expert of 10 years, provides insight into the accounting industry's busiest time of year and how to come out on top.
What are the biggest challenges related to tax season for companies?
The major issue that all companies struggle with during this time of year is managing the increased workloads. This is the busiest time of year for the accounting industry and workloads increase dramatically, meaning there is usually more work to be done than employees to do it. The season essentially lasts from January through April, and still most companies struggle to keep up even with the short duration of the season.
What is a strategy companies employ during this hectic season?
Contract or temporary staffing is the most common solution for companies during tax season. Utilizing contract employees allows companies to align their hiring with the ebbs & flows of their business. This is especially advantageous for the short term needs of the season because temporary employees at all levels can be brought on when they are needed and let go when the demands decrease again.
When should companies start preparing for their busy season?
The best way for a company to make sure that they are fully prepared is to start hiring early. Companies that wait until January to hire the additional staff they need usually end up shorthanded because most contract accounting professionals are already on assignment. The earlier a company is able to secure their additional talent the better, with the beginning of Q4 (October) being the ideal time of the year to start. That way companies can make sure they are fully staffed and trained before the season hits.
What are the important staffing trends you're seeing in the tax industry this year?
One major trend is that companies are willing to pay higher rates for their temporary candidates. Companies realize that available talent for tax season is limited, so they are offering more in order to acquire the extra hires they need. It also helps that the needs for tax season are short, giving companies the ability to budget for higher level candidates.
For more information on how Messina Group can assist you through the tax season, as well as the rest of the year, click here.