In today's economy, growth is fueled by technological innovation, so it's no surprise that the demand for Scientific, Technical, Engineering and Math professionals (STEM) has skyrocketed since the early 1990s. The number of Scientific and Engineering jobs in the United States has grown at an average annual rate of 5.9%, compared with 1.2% for the general workforce, according to the National Science Foundation (NSF). Companies across the pharmaceutical, chemical, food, information technology and manufacturing industries are increasingly looking to fill their rosters with highly skilled talent. However, the current STEM labor market may not align with the industry's demands and growth trends.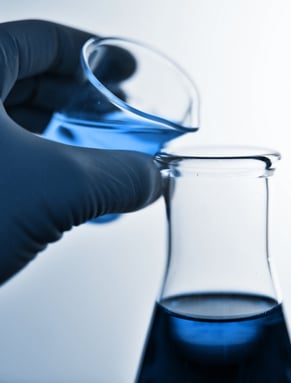 In a 2013 SHRM (Society for Human Resource Management) Workplace Forecast survey, HR professionals were asked to identify the types of workers that they had the most difficulty finding:
88% of respondents said Engineers
86% of respondents said highly skilled medical workers (e.g., doctors and nurses)
85% of respondents said highly skilled technical workers (e.g., programmers and technicians)
83% of respondents said Scientists
Three out of the four hardest positions to fill are STEM related, but why is that?
STEM jobs tend to have extremely technical and non-negotiable skill requirements, which can significantly narrow the pool of qualified candidates. For example, a company looking to hire a Web Developer to manage their website through WordPress needs to hire someone who is experienced in WordPress. Technical skills required for the primary duties of a job aren't something on which companies can be flexible. If candidates can't be located with the necessary skillset required, companies can find themselves stuck between a rock and a hard place.


STEM fields do not operate as single entities. There are a variety of factors that contribute to their functionality, all of which affect the hiring landscapes of the organizations within them. Outside elements such as seasonal workload demands or the geographic location of a position, as well as internal factors like company budgets and special projects all will impact a labor market – it just depends on how much and in what way. For instance, companies looking for engineering talent in rural areas might not have as much luck finding qualified applicants as companies located in larger cities with more expansive labor pools. Similarly, the holidays are the busiest time of year, which can pose problems for the food industry. Companies looking to bring on new laboratory employees for the season might find a shortage of available talent due to the amount of other companies also hiring at that time.
Although the number of jobs continues to grow, 74 percent of STEM graduates are not working in STEM or STEM-related occupations, according to a U.S. Census Bureau Report. It's unclear as to whether this shift is happening because people can't find jobs in their industry or because they simply had a change of heart after graduation. Regardless, it's unsettling especially for an industry that contributes enormously to our country's technological advancements.
Being able to attract and retain talent will be one of the biggest challenges for companies in the current STEM environment. Its competitiveness will make it more difficult for companies to find and develop the highly skilled and technical talent they need, and companies that are unable to do so risk falling behind the curve.
With this changing landscape, companies are realizing the value of utilizing staffing agencies to assist with their hiring needs. Staffing agencies are a great resource, and contract or temporary labor allows your company to hire in conjunction with the ebbs and flows of your field. Companies in these industries are increasingly counting on the staffing model as the most effective way to fulfill their hiring demands. However, it only works if the agency is able to find the qualified talent you're looking for.
Messina Group has over 50 years of experience with STEM staffing and we are committed to helping our clients prepare for and navigate through the technical job market. By drawing on our exceptional knowledge of the STEM recruiting channels, our ability to find, screen and deliver proven workers in these fields is a tremendous asset for our clients. And we will exhaust all efforts to fill your needs.