Increased globalization has changed the way we do business and contributed to the International Standard Organization's (ISO) release of major revisions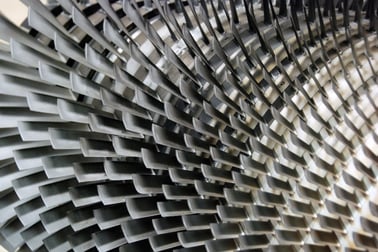 to its Quality Standards in September 2015. The release of ISO 9001:2015, the first major change since 2000, is a shift in standards as a response to advancements in business diversity, global commerce, more complex supply chains and technology. According to ISO, there are many benefits to adopting the new standards. Why adopt the new standards?
For the over one million ISO 9001 certified organizations worldwide, there is a 3 year transition period to adopt the new standards.These new standards are meant for businesses of all types and sizes and are built to be customized in the smallest organization's context. The new quality assurance standards are meant to improve quality management systems, help companies and organizations be more efficient and ultimately improve customer satisfaction. Additionally, they are provided to enforce consistency and quality in the way products are engineered and manufactured.Adherence to these standards impacts a company's ability to sell to the government as well as other companies that will look to ISO 9001:2015 as a minimum standard. This most recent version was designed with not only manufacturing in mind, but for service and knowledge based businesses outside the manufacturing sector, e.g. hospitals and banks.
What are the Benefits?
Assess the overall context of your organization. ISO 9001:2015 puts greater emphasis on leadership engagement and helps organizations address both risks and opportunities in a structured manner. Specifically, this process will guide you through identifying who is affected by your work and what they expect from you -- noting external factors and conditions that could affect an organization and its ability to provide products and services to customer requirements. From this you can define your objectives clearly and even clarify new business opportunities.
Involve Leadership. There are enhanced requirements for top management to demonstrate leadership and commitment directly with their Quality Management System. Top management is expected to be 'hands on' and to ensure that the quality policy and objectives are consistent with the overall strategy and context. In the future, auditors are expected to devote more time to discussions with the organizations' leaders.
Improve Efficiency. Having a quality management system allows your organization to work more efficiently and aligns all your processes so they are understood by everyone in your business. By increasing productivity and efficiency, internal costs should lower thereby enhancing the bottom line. The supply chain will also be addressed through the updated standards.
Meet both the regulatory standards as well those of your clients. For starters, you will meet the necessary statutory and regulatory requirements for those clients that require ISO 9001 before doing business. As importantly, it will help you put your customers first by consistently ensuring their needs are met and exceeded. This can lead to repeat customers and new clients which will build business for your company.
Does your Quality Team have the right skills?
As you prepare to adapt your quality management system to meet the new requirements and transition timelines, it's important to identify what kind of staffing needs you have. Do you have the right Quality Assurance leadership in place? Do you employee enough Quality Assurance staff to execute the new strategies? Once you lay out a transition plan and timing, consider partnering with an engineering staffing company to help you identify the needed Quality Assurance team members and the necessary key skills and knowledge to assist you with the changes.
About BECO
Let us lend our 50 years of expertise to help with any challenges the new ISO standards might pose for your organization. BECO is experienced in helping clients find Quality Assurance Engineers, Managers and Inspectors. As a professional and technical staffing firm, we have devised methods for filling open positions quickly with an attention to detail and quality.
For more information about BECO, click here.