Logistics is a consumer-driven industry with its peak workload occurring during the holiday season. Although the first big holiday isn't until November, transportation companies are forced to start their preparations months in advance in order to keep up with the influx in demand.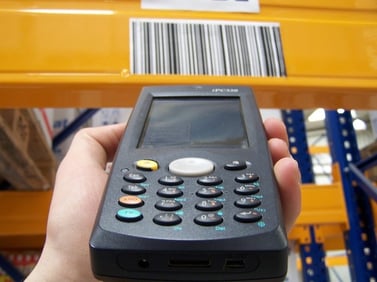 Beginning the hiring process early allows logistics companies to effectively strategize and implement a staffing plan for the busy season. It also provides a chance to properly train new employees before things get too hectic. Since staffing needs are specialized, staffing agencies can become your best asset for efficiently meeting, and even exceeding, your temporary and contract-to-hire needs.
Why should logistic companies utilize staffing firms during the holiday season?
Staffing Needs Are Time Specific
The busy season for the logistics industry begins in October and can last until January or February to accommodate a breadth of holidays. Since holiday demands are primarily temporary, hiring full-time employees isn't necessarily the most efficient way to fill positions. Contract or contract-to-hire employees are often a better fit, and staffing agencies specialize in sourcing these types of jobseekers.
Contract or contract-to-hire positions also provide a way to closely assess employees during the engagement to determine which employees may be a good fit for a full time position after the holiday season comes to a close.
Staffing Needs Are Urgent
The increased demand of the holiday season can come in a hurry, meaning logistics companies need to hire quickly to stay a step ahead of the added workflow. While the holidays are your busiest time of year, it's also a time when permanent employees like to take vacations or use up any remaining PTO they have, which only increases your hiring needs. However, finding available talent – such as ocean import specialists, customs brokerage analysts, and documentation and routing clerks – can be difficult due to the higher demand for experienced logistic professionals.
This employee shortage paired with the peak seasonal demands means your company needs help that is effective and fast. Staffing agencies are a great asset for your company because they have access to a vast supply of personnel and sourcing databases, which makes them extremely efficient at finding quality talent in a pinch to meet your urgent staffing needs.
Regardless of what your specialized personnel needs are during the holiday season, early preparation is absolutely necessary - and Messina Group is here to help.
Messina Group is a Chicago based staffing agency that specializes in providing effective solutions for your logistics team that work within your industry's timeline. Are you in need of additional help during the holiday season?