A country's workforce is a compilation of their economic and technological advancements, meaning its always changing, adaptable and resilient. As our technology improves and the economy shifts, our workforce transforms, altering the types of jobs that are essential, creating a need for different types of candidates, and even adjusting how we think about work altogether. With all of the changes that stem from technology and economic shifts, there is another vital societal element that is impacting our employment landscape – the changing demographic of our labor pool.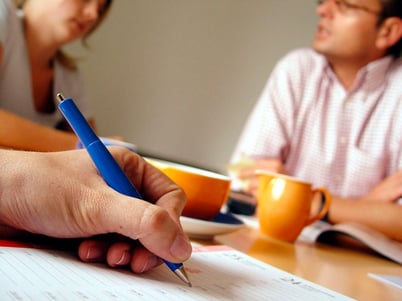 According to the Society for Human Resource Management (SHRM), "today's millennials are expected to make up 75 percent of the workforce by the year 2020."¹ As more baby boomers enter retirement and younger generations begin to dominate the labor pool, HR professionals will need to rethink their recruitment strategies to better attract the younger jobseekers. In order for employers to retain their employees effectively, they will need to reconsider which aspects of a job are most important to their workers, as well as what values are changing with the shift in demographics.
For instance, benefits and compensation have consistently been ranked as significant components to job satisfaction for both baby boomers and millennials. However, where those elements fall in relation to other factors has begun to shift with the changing generations. According to a 2015 Job Satisfaction and Engagement Report from SHRM, respondents were asked to rank which qualities contribute to their overall job satisfaction the most:
-72 percent said respectful treatment of all employees at all levels
-64 percent said trust between employees and senior management
-63 percent said overall benefits
-61 percent said overall compensation
-59 percent said job security
The SHRM survey results showed that fundamentals relating to job culture and benefits were ranked the highest among the younger respondents. Unlike the baby boomer generation, millennials are becoming more interested in company culture and employee engagement, as well as career development and growth opportunities more so than compensation and job security.
Another element that is becoming more imperative to the younger generations is benefits. Specifically, work/life balance benefits such as paid time off (PTO), tuition reimbursement and flexible working arrangements (summer hours, working remotely, etc). Unfortunately, not all companies are able to offer top tier benefits and malleable working arrangements like the Googles or Facebooks of the world. However, they will have to compete with those organizations that do offer more flexible benefits when attracting and retaining younger talent.
According to SHRM, 44 percent of employees indicated that they would be very likely to search for a new job at a new organization within the next year. Working with the same company throughout an entire career is no longer the norm of generations entering the workforce. Millennials (and even some Generation X workers) have a strong desire to develop their skills and move up the ranks quickly -- so much so that they won't hesitate to look elsewhere if their needs aren't being met. This changing mentality means that employers and their HR professionals are under more pressure than ever to create positions, cultures and benefits that will keep their younger employees around long-term.
Organizations that aren't able to maintain long-term employees run the risk of high turnover, which can be costly to their success. A company only has so much time and so many resources, and if their business efforts are constantly focused on hiring, training and replacing employees, the goals of the business can get lost in the chaos.
Although the factors contributing to job satisfaction are changing with the working generations, the transparency of our job market should encourage organizations to consider the interests and values of the new generations. Companies that are open to the ideals of the millennial generation will find ways to adjust their roles accordingly, and reap the benefits of their more productive, satisfied and passionate younger employees.
---
¹SHRM's Data is from Deloitte's Global Human Capital Trends 2014 report