If you are a company that currently uses or plans to use a staffing firm, you are likely facing one of these situations:
-You don't have the time or resources required to find the quality talent you're looking for
-You need contract or temporary labor for a special project or seasonal demands
-You can't seem to find the industry specific talent needed for your open positions
Whether you're struggling with one or all of the above, staffing agencies are here to fill your hiring needs. Great staffing agencies work as your staffing partner, exhausting all efforts to find the talent that your business requires. However, your company's results are dependent on the strength of your relationship with your staffing agency. And unfortunately, not all partnerships yield fruitful results.
There are 5 factors to consider when building a successful relationship with your staffing agency:
1. Find the right Partner.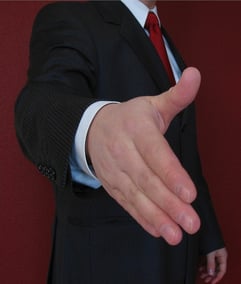 Selecting an agency that has experience staffing positions in your specific field is critical. Their industry experience will make the sourcing process more efficient, and a specialized firm will be able to screen and qualify candidates at a much faster rate, producing quicker results. This is particularly relevant if you are utilizing a staffing agency for technical positions in fields like IT, Science or Engineering. These types of roles can be challenging for recruiters to understand, especially if they haven't been exposed to these industries before. Finding a staffing agency with industry experience that is specific to your organization's needs is the first step to a successful partnership.
2. Discuss your Hiring Options.
It's crucial to understand what services a staffing agency provides and which ones could be the most beneficial for your company. The common staffing services are Contact, Contract-to-Hire and Direct Hire placements. However, not all agencies offer each one and not all excel in each category. If you're looking to fill a direct hire position, find an agency that specializes in direct hire placements and stay away from the firms that don't specialize in that type of staffing. Knowing your staffing partner's strengths will prevent your company from banking on unrealistic expectations.
3. Provide Detailed Information.
Agencies can only source effectively based on the information that you provide them. Providing detailed information regarding your hiring options, company culture and salary requirements gives a staffing agency direction regarding where and how to find qualified candidates for you. Perhaps the most important information you can provide an agency is a detailed and complete job description. Make sure to include specific hard and soft skills that are crucial for the position, including details regarding job duties. Remember to also talk through the position with the recruiters working on it so they fully understand what your needs are. Providing this depth of information will enhance the staffing agency's ability to source effectively and efficiently when weeding through their candidate pool.
4. Give Timely Feedback.
Recruiters refine their candidate searches based on your feedback from resumes and interviews. Feedback is necessary in order to move the recruiting process along, therefore it is imperative that your staffing agency be in direct contact with the decision maker assigned to the position. If you aren't receiving candidates that line up with your hiring needs, make sure to inform the staffing agency so they can adjust their searches moving forward. If you are receiving candidates that you'd like to pursue, let your staffing agency know so you don't miss out on a great candidate because they didn't hear back from you in time. Timing is key, and a lack of timely feedback is a common culprit for missing out on a great hire.
5. Stay Open-minded (when possible).
There will be times during the hiring process when the perfect candidate for your role is either too expensive, isn't available for work at the exact time, or simply doesn't exist as described. When that happens, listen to your staffing agency. A great staffing partner wants to fill your position and will have suggestions for ways to find alternative candidates who may be just as suitable for the position. Non-traditional candidates can be unique fits with your organization's needs, but companies that are unable to be open-minded will have a much harder time when up against difficult fill vacancies.
Keeping these factors in mind will help make your staffing agency more efficient so you can start seeing positive results at a much faster rate and get more out of your partnership.