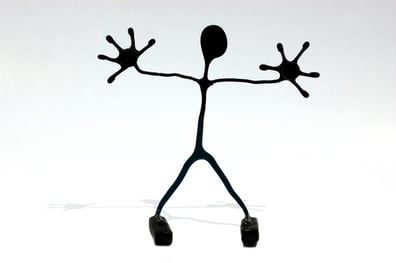 Your number one (or number three) employee just turned in their notice. Do you try convincing them to stay?
As the demand for specific skill sets increases, more of your employees are being contacted about new opportunities. Highly-qualified talent is being courted by recruiters using social networks to locate passive job seekers, in addition to those actively seeking a new position.
Below are three things to consider before making a counter offer.
Are they worth it?
Think about the employees' performance this past year. Has it met your expectations – or even exceeded it? If so, and they are a good cultural fit, it's worth a conversation. Obviously, if the employee has had their foot out the door for the past few months, you are better off wishing them well. The last thing your team needs is someone who regrets their decision to stay.
Current Hiring Landscape
Can you afford to have the position vacant for a period of time? As any HR manager will tell you, quality talent is going fast. Candidates in many sectors are receiving multiple offers. It may take weeks, if not months, for you to replace and train a new hire.
It's Not Just the Money
Can you offer the employee what they want – or something better? Often times, employees have built up vacation based on years of service. They may also be taking advantage of other hard-to-replicate benefits. Maybe they want a promotion that has been in the works. Whatever has made them decide to move on, your counter offer must address.
Keep in mind that a long-term employee has proven themselves and has established relationships at the office. A solid counter offer takes these intangibles into consideration along with their work history, contributions to the company, replacement ease and overall fit.
Counter offers are not a necessity. If you find yourself struggling to validate the employee, it is time to part ways. Do so amicably.