With the job market getting hot again, talented candidates are receiving multiple offers – and quickly leaving the pool of available workers. Companies must move fast when positions become available, and become a little more creative when searching for the perfect candidate. If you have a thoughtfully written job description and fully vetted your internal systems for hiring, it's time to gear up for a few non-traditional ways of locating talent:
Google Adwords
Think about how millennials find answers to everyday questions. Most often, they turn to Google. Using Google Adwords for open positions will put you at the top of search results when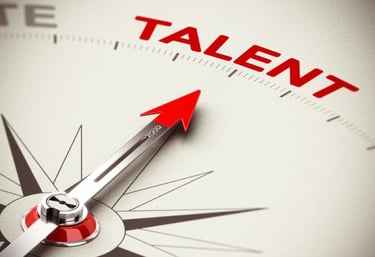 specific keywords are searched. It's a great way to stand out from the competition while drawing people to your website where they can find complete details about the company's culture and benefits, which are two important considerations for this generation.
Look into the Past
Previous employees are a great source for both interested applicants and potential referrals. Former
employees know the job inside and out, and can opt to be considered for the role. Having a past employee rejoin the company eases the transition period and helps the team get up to speed a little faster than a new hire. Keep in mind that it is wise to only contact past employees who were a good overall fit with excellent performance reviews.
If the past employee is not interested in the positon, they may know of someone who is looking for a new opportunity. It is like getting a certified referral.
Finally, if you recently interviewed someone for a similar role who was a good fit, but the company chose another candidate, it is worth contacting them. They are already familiar with the company and its products, so the interview process can devote time to deeper behavioral questions.
Current Employee Referral Bonus
Offering a monetary bonus to current employees who recommend a friend provides the organization with a low-cost benefit and a way to tap into additional labor markets. At Messina Group, hired candidates have to work for 90 calendar days before the $250 bonus is paid.
Blog About It
Blogs provide the perfect platform to connect with people who know your company's products and services. Writing about the position and its responsibilities is bound to spark a series of comments. You can even add an "Apply Now" call to action at the base of the email.
Depending on your company culture, you can have some fun with the post. For example, you can have the person who is leaving the job write about what they loved about it and the things they were able to accomplish, as well as what they will miss about working with their officemates. Even better, make a video of the person talking and showing viewers around the office.
Blast Social Media
A simple "We're Hiring" notice with details can get traction, but you can go even further by linking the ad to your blog post. Giving your ad a personality will speak to potential candidates in a warmer tone than traditional "help wanted" advertisements. It is also important to list the must have criteria for applying so that you are receiving applications from qualified candidates only.
However you choose to recruit employees, know that the right fit is worth the extra time it takes to locate someone who will make a lasting impact on the company.