---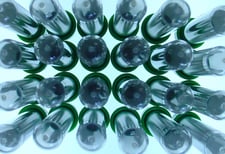 When hiring lab personnel, it's best to work with an agency that specializes in the sciences. As opposed to a general employment recruiter, scientific staffing firms are better equipped to understand the job requirements, evaluate applicants and present ideal candidates.
Use these questions when searching for a scientific partner:
When was the scientific staffing division or firm established?
Scientific firms with at least five years of experience have a deeper understanding of the complex nature of skills required for lab and science positions. They can also provide qualified candidates under tighter timelines as they have developed relationships with several sources throughout the years.
Does the firm or division have dedicated recruiters?
Recruiters with experience interviewing lab personnel can locate candidates faster than someone just getting up to speed on industry terms. They also have vast resources, including a propriety database with talent that has been vetted and is ready to work.
Does the agency provide contract employees?
The ability to get to know a candidate in the lab before making a full-time offer can be vital to the overall fit. When using contract employees, lab managers can see how their personality and skill set works within the team before making a full-time offer.
Scientific staffing firms allow labs to hire qualified scientist using a time-efficient and costs-effective methodology. Establishing a relationship with a staffing firm before a need arises, gives both the client and agency a chance to fully review the lab's culture, performance metrics and successful candidate profiles. When you are ready to hire your next employee, choose a scientific staffing agency.
---