CRM platforms, such as Salesforce or Microsoft Dynamics, provide companies with an unlimited capacity to innovate while also increasing their productivity, efficiency and top-line revenue growth.
In our current environment of constant disruption, business needs change fast and frequently. While CRM platforms possess a certain flexibility that works well for businesses, many companies fail to realize the expected return on investment from their CRM implementation due to overlooking significant factors.
In order to improve the effectiveness of your CRM implementation, here are 3 tips to ensure that your platform expectations match your business' reality.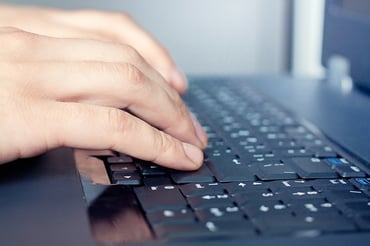 Expectation: It won't take a long time to extract, transform and load (ETL) and clean the data.
Reality: ETL is a tedious and time intensive process and the scope of how long it will take to assess, transform and cleanse the data is often drastically underestimated by businesses. So much so, that go-live dates often get delayed for several months because a company's legacy data is not ready to be loaded. Your CRM platform will only work as well as the data put in it, so take this time to thoroughly asses the information and make sure to only bring over the data your business needs. Once you have cleansed and loaded the data, assign a data steward to keep your valuable data clean moving forward.
Expectation: The technology itself will facilitate better day to day operations for your business.
Reality: While a platform's customizability represents great potential for your business, it takes people to achieve that potential. Well trained users provided with the right tools are empowered users, and empowered users are critical to the ongoing success of your CRM strategy. Getting the CRM technology to work is the easy part. Changing the habits of your employees and end users will be the biggest challenge and must be factored into the implementation plan. Creating a well thought-out and executed change management plan will minimize any 'bumps' in the road and help you maximize end-user adoption.
Expectation: Your CRM platform won't need continuous support.
Reality: The last and arguably most important thing to remember is that establishing a new CRM approach is a journey, not a destination. Companies continue to evolve as time goes on and your platform should transform along with it. Leaders need to plan on spending several months fine-tuning their platform and consider investing in long-term support resources –such as a Fractional or full-time Salesforce Admin – to ensure the platform continues to suit their organizational needs. Making small, incremental changes guarantees that your end-users will remain engaged with the platform, which will ultimately help to improve your ROI and promote better relationships with your clients.
Messina Group is a Chicago based Staffing and Consulting firm that specializes in providing CRM platform selection and implementation services for businesses.
For more information on how Messina's Consulting division can assist you,click here.