With the fall months upon us, its time to take advantage of the last few weeks of warm weather and the network opportunities that they provide. The spring, summer and fall months often bring vacations, weekend plans and hyperactive social lives, but they also bring a myriad of networking opportunities. Many businesses tend to slow down once the summer hits. However, that doesn't mean your networking has to as well. The seasonal downtime you might have at work combined with your increased social activity outside of the office can pay huge dividends for your professional network - especially if you take advantage of these networking tips.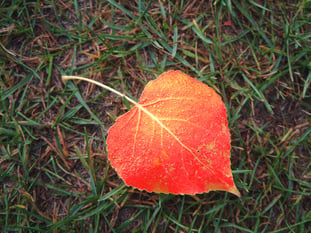 Whether you're watching a sports game, going to the beach or dining on a restaurant patio, you never know who you might meet. And keep in mind that the best part about socializing is that work isn't the top priority! People don't want to be talking about work when they're out trying to have fun, and you don't want to be the person weighing down the moment by talking about the office. Opportunities like this offer you the chance to form a personal relationship with a new connection, or to simply build upon an existing relationship in a more relaxed and casual setting. Taking the time to form a genuine and personal relationship with someone will also strengthen your professional relationship as well. And the stronger your personal relationship is with someone, the more beneficial and helpful they can be for your professional network.
That being said, if you are in a social environment and the opportunity to "talk business" does come up, you'll want to be prepared. Always make sure to have business cards with you and an elevator pitch ready so you don't miss capitalizing on this fortunate opportunity to improve your network.
Even if professional networking isn't your main goal while you're out to dinner or at a friendly BBQ, personal relationships do facilitate professional ones and you always want to be cognizant of opportunities around you.