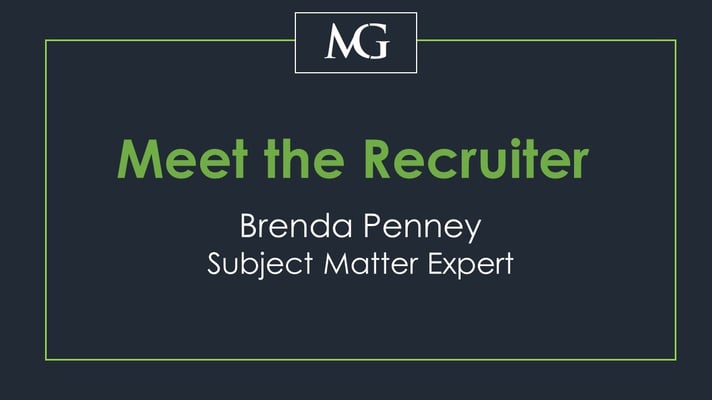 Meet Brenda Penney … a recruiter for Messina Group, a people person at heart, with a sense of humor that brings levity to any tough situation. She has a fresh approach and insight from a career spent in customer facing roles. At Messina Group, Brenda specializes in understanding and meeting the needs of the Architecture, Design and Engineering clients and candidates in the Chicagoland area.
What passions get and keep you going?
I graduated from the University of Illinois with a BS in Fine Arts and Graphic Design and have spent my life enjoying the arts. Specifically, I like to paint, draw and do ceramics. I'm inspired by nature and time spent with my 8-year-old daughter. In addition to my background in design, I have always had a good aptitude for mechanical things, which has provided a great base in my understanding the architectural and engineering worlds. Along with enjoying architecture and art, I have a keen interest in the subject of Chicago Architecture. I'm enthused by the original Chicago skyscrapers. And by the way, The Rookery is hands down my favorite Chicago building.
What's your recipe for success when it comes to recruiting?
When it comes to staffing, I thrive on creating customer satisfaction on both the client and candidate side. Making that right match between an employer and employee is very satisfying to me – while not rocket science, finding someone a new position has the potential to alter their career trajectory and sometimes really change their life for the better. I'm driven by a sense of wanting to be able to help people. Through building relationships and discerning a candidate's skillset and personality, as well as, understanding the company side -- its culture, project demands and technical needs, I can help steer a candidate into the right organization and fit.
Any advice for candidates in the Architecture, Design & Engineering field?
The talent shortage in architecture is paramount – as the hiring market in architecture catches up with the recovery of the economy, there just aren't enough kids coming out of the programs to fill the needs. Additionally, the entry level Revit skills are just not there. Attracting people into the field continues to be a problem as we rebound from 2008. To bridge the gap, I try to build connections with passive lookers and give them a new take on how they can grow their career. For instance, instead of staying in a dead-end job, I can help them look at new opportunities they may have otherwise not known about. As Revit is ruling the roost right now, candidates should get knowledge and proficiency in Revit and provide evidence of their work in their detailed professional portfolio.
Looking for a new opportunity in your career? I would enjoy the chance to meet you and see how I can help.