A diverse career can make a great applicant. As a former swim coach for NCAA Division I team, I have a unique job history. However, most of the skills in my background easily transfer to my position at Messina Group – IT recruiting and business relations.
Coaches develop individuals to reach specific goals. When I'm working with candidates, I assess their skills, confidence and overall fit for the client. It's very similar to my experience recruiting swimmers for the colleges where I coached. With experience, you get a very good sense of someone's true interest in an opportunity.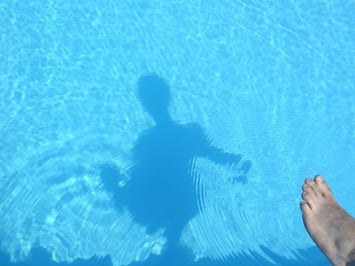 As someone who has built teams by personally recruiting members, I have an appreciation for both sides of this business. It is imperative that the candidate and client are happy. After all, someone new is joining an established team and they must function as a unit.
When I searched for swimming talent, it was advantageous to be flexible on certain aspects of an athlete's abilities. Doing so allowed me to build a stronger team that played off of everyone's strengths. The same holds true for staffing clients. Knowing where there is flexibility allows me to look at IT candidates who have alternate abilities that may not have been considered, and the capacity to grow into a desired skill. Companies that are open to this perspective find that relaxing on a "must-have" element has a larger net gain in reference to developing the role within the organization.
Candidates should also be responsive to change; after all, it's the foundation of professional growth. My advice for anyone looking to refresh their career includes:
Be open. Allowing yourself to learn about new things, meet new people and be curious about different industries will give you a greater access to opportunities. Your network will widen and as a result, build connections with someone who may be your next coworker or supervisor.
Stay flexible. Things do not always go as planned. Sometimes you need to take a step back to leap forward.
Know that the fundamentals do not change. Your past experience will be an advantage in a completely different industry. Find a way to make the connection for potential employers by showcasing your skills and how they relate to the employer's needs.
The IT industry is always evolving. If you are looking to secure talent or find a new opportunity, feel free to get in touch with me. I'm happy to help you grow your network.