Starting a new job at any point in your career is exciting, refreshing, and another chance to keep improving. However, maintaining that same level of initial excitement isn't always that easy. Overtime, your work environment and your personal life can undergo change, both of which can significantly impact your attitude towards your job and the work that you do every day.
So whether you're noticing that the initial spark you once felt about your job isn't really there anymore or you're just trying to stay excited about coming in every day, here are few ways to help you fall back in love with your job and hopefully bring back the excitement that once was there.
Challenge yourself at work.
A big reason why people fall out of love with their job is because they don't love the actual work they are doing. Challenge yourself to learn a new task or skill at work that is outside your normal or required duties. This not only shows that you can be proactive and take initiative, but it can lead to more exciting job functions that can recommit you to your work.
Try to enjoy your environment.
Even if you're happy with your specific job duties, your environment can be a big factor in determining your level of happiness. And although there are things you cannot change about your work environment, there are some things that you can. Try to spend more time with your coworkers in and outside of work, redecorate your desk or workspace, or throw something new and different into your daily routines before, during, or after work. These can all rejuvenate your workplace and allow you to find new energy in the same environment.
Establish personal boundaries.
Another reason you may be enjoying work less is if it's beginning to consume more and more of your time off. Yes, there are times when you might have to work late or make a few phone calls on a Saturday. But your time off the clock shouldn't be constantly filled with unfinished work tasks. Take a vacation, pick up a hobby or relax on the couch. Whatever you choose to do, create those personal boundaries and designate time for your personal life because the happier you are outside of the work, the happier you'll feel about going to work every week.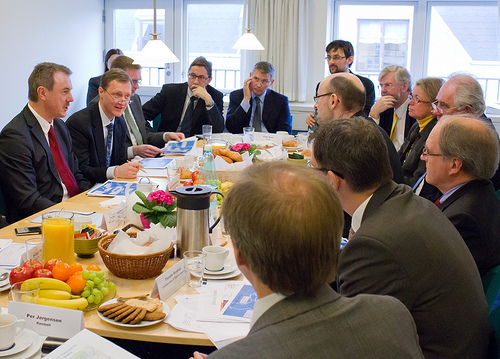 Unfortunately, the above suggestions won't always work. Sometimes your unhappiness means it may be time to for you to move onto a new opportunity. And if that is the case, it's important to remember that leaving on good terms with your current employer can significantly benefit your future opportunities. Here are a few ways to help make sure that happens.
Follow protocol.
Giving appropriate notice that you're leaving and informing the right people above you first can go a long way in making sure that you leave the company on good terms with other employees, and specifically your managers.
Help and prepare.
Once you've given notice, organizing your workload, training your replacement (if possible), and being available for questions pertaining to your work can significantly improve the transition process for the people around you, while making sure nothing gets lost in the process.
Stay in touch.
Exchange emails or phone numbers with coworkers and connect with them on social media. This not only helps you leave your work relationships intact, but it allows you to reach out and act on these relationships in the future if needed.
These suggestions are great ways to try and reengage yourself with your work, or leave your job on the best terms possible, all while improving your happiness and maintaining your professional network for future opportunities.