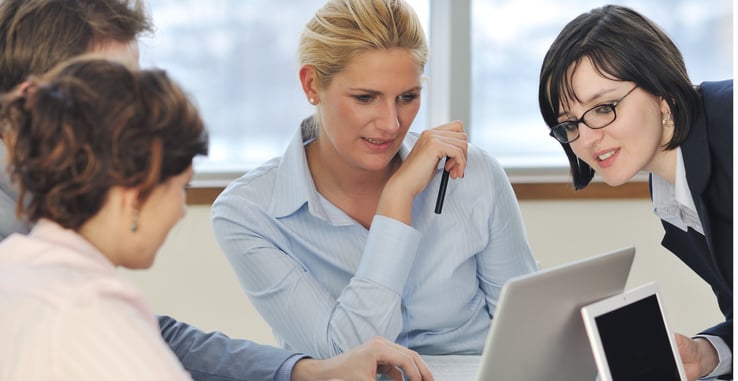 Despite our rebounding economy and an unemployment rate that is south of five percent, companies are still hesitant to hire after the recession hit hard a few years ago.
Although activity has begun to pick up, businesses today are still psychologically bruised and battered from the massive layoffs – and who can blame them? Some companies remain reluctant to hire because of concerns that the economic recovery is not sustainable, whereas other companies are worried about potentially hiring someone who turns out to be a bad fit. Regardless, adding full-time employees to your payroll is a financial risk, which is why more and more companies are using the contract-to-hire model to meet their personnel needs.
The contract-to-hire trend is occurring across many industries, but has become particularly pronounced in staffing for accounting and financial talent. Hiring at the wrong time, or simply hiring the wrong person are expensive and risky propositions for every company. The contract-to-hire model provides some powerful benefits for companies looking to add proven professionals across the range of financial roles—from staff accountants to CFOs.
A successful hire in these roles depends half on the professional's analytical skill set and half of his or her "soft skills." While it's relatively easy to tell whether someone has the financial expertise necessary to do the job, it's much harder to gauge whether that person also has the personality, communication skills and leadership skills needed to thrive at your company. With the contract-to-hire model, you have the ability to work with the person first hand for an extended period of time before making a long-term commitment. This is a de facto "extended interview" that allows you to fully assess whether the person is a good fit for your corporate culture and communication style.
Our Financial Temps division works with companies to help them bring in highly skilled financial talent via the contract-to-hire model. Contact us to learn more about how this approach can work for your company.